Panel Session 1
BUILDING A DIGITALLY COMPETENT SOCIETY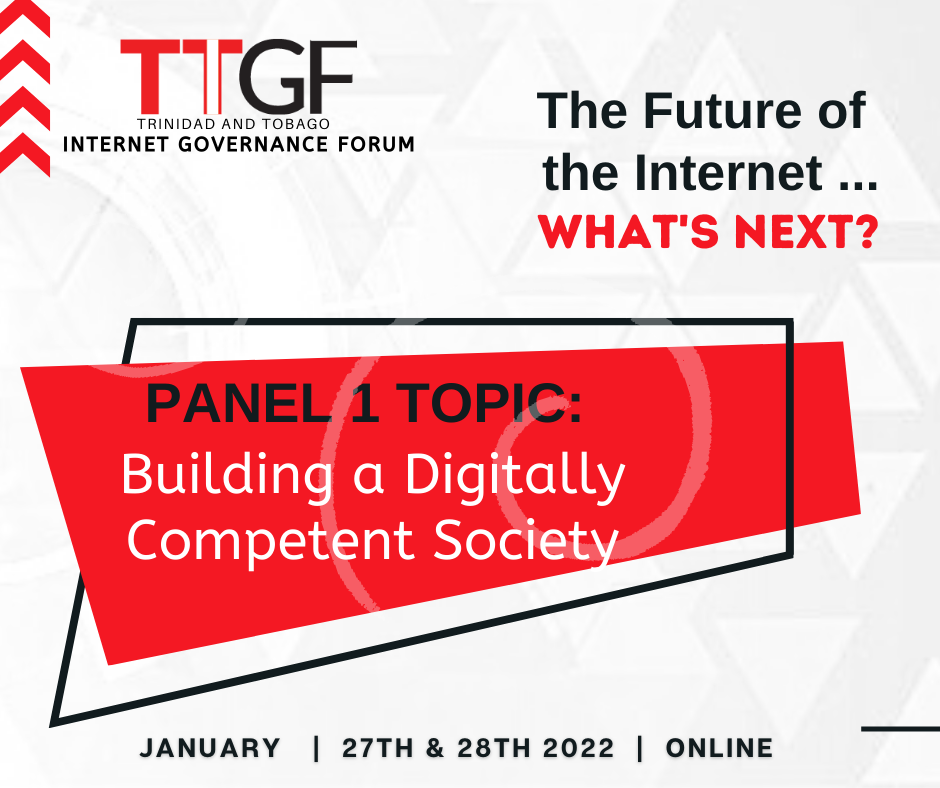 Covid-19 has brought up the timeline for predictions of a connected world via the internet. Existing Internet technologies now play a more essential role for everyone in work, school and entertainment. Even those with technophobia are now required to use some sort of technology for everyday purposes. While there are efforts to bridge the infrastructural gaps of the digital divide, competency gaps grow larger and are not being addressed. There is a need for the inclusion and integration of 21st-century competency programmes in our schools' curriculum that produce lifelong learners that will excel through efficient and effective use of existing and emerging digital technologies in a safe and ethical manner.
Panel Session 2
ENHANCING INTERNET RESEARCH, DATA AND MEASUREMENT FOR DEVELOPMENT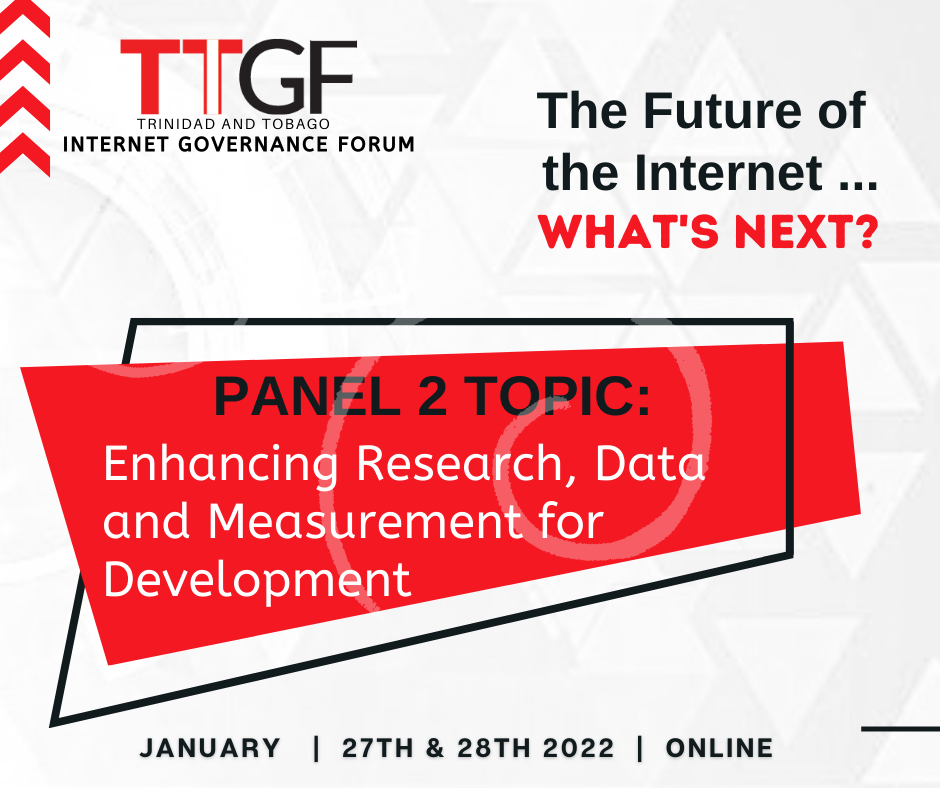 In charting the future development of the internet in the Caribbean, there is a dearth of data available that is specific to the Caribbean to enable evidence-based policy development and even for ensuring that developmental initiatives are appropriately targeted for optimal effectiveness. This is relevant to initiatives for the development and affordability of access infrastructure, addressing aspects of the digital divide (e.g. locality, gender etc.) and digital inclusion generally, critical internet infrastructure, digital skills and so on.
Where is the data to show the current state of these various elements in Caribbean territories, to foster remedial initiatives and to measure progress over time? How can this situation be improved expeditiously?
Panel Session 3
THE INTERNET AND THE LAW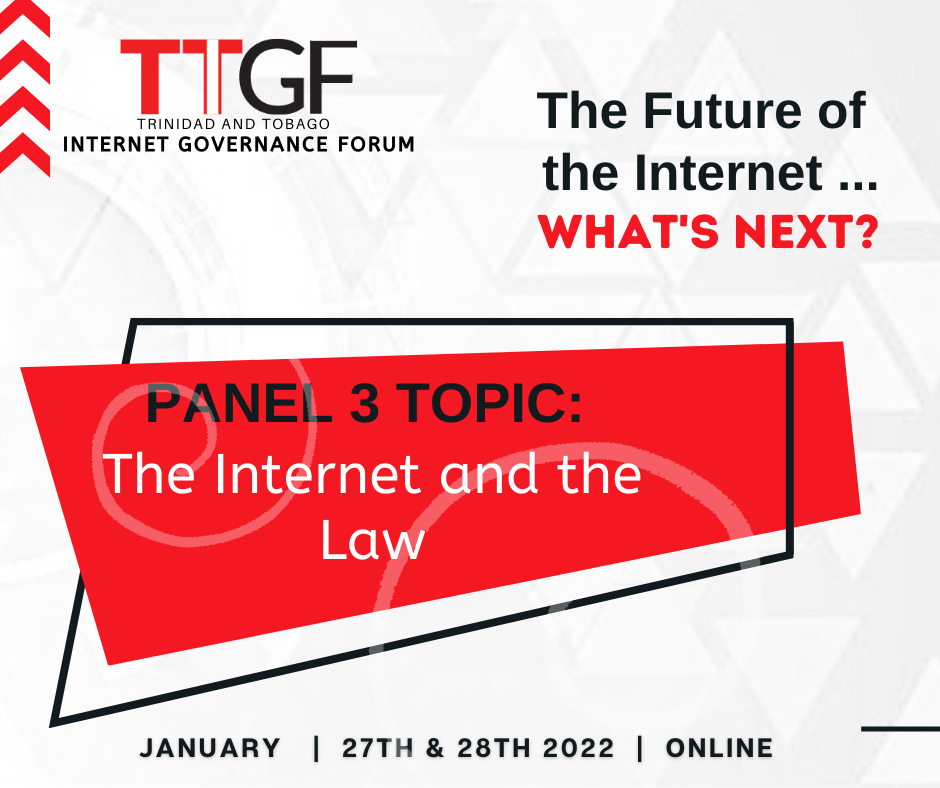 This panel will discuss how the internet is regulated locally and regionally, with a close examination of the modes of regulation. The issue of free speech and the internet as well as topics like cyber-bullying and privacy.
We will look into where CARICOM states have progressed in terms of adapting and updating where necessary existing privacy laws, an in-depth discussion into the institutions of supervisory regulators and installations of Information Commissioners' Offices (ICOs)." case studies from the region and how it relates globally. How do new DP laws relate to what's happening worldwide; for example, vaccination certification processes.
Panel Session 4
TRINIDAD AND TOBAGO'S DIGITAL TRANSFORMATION JOURNEY – WHAT'S NEXT?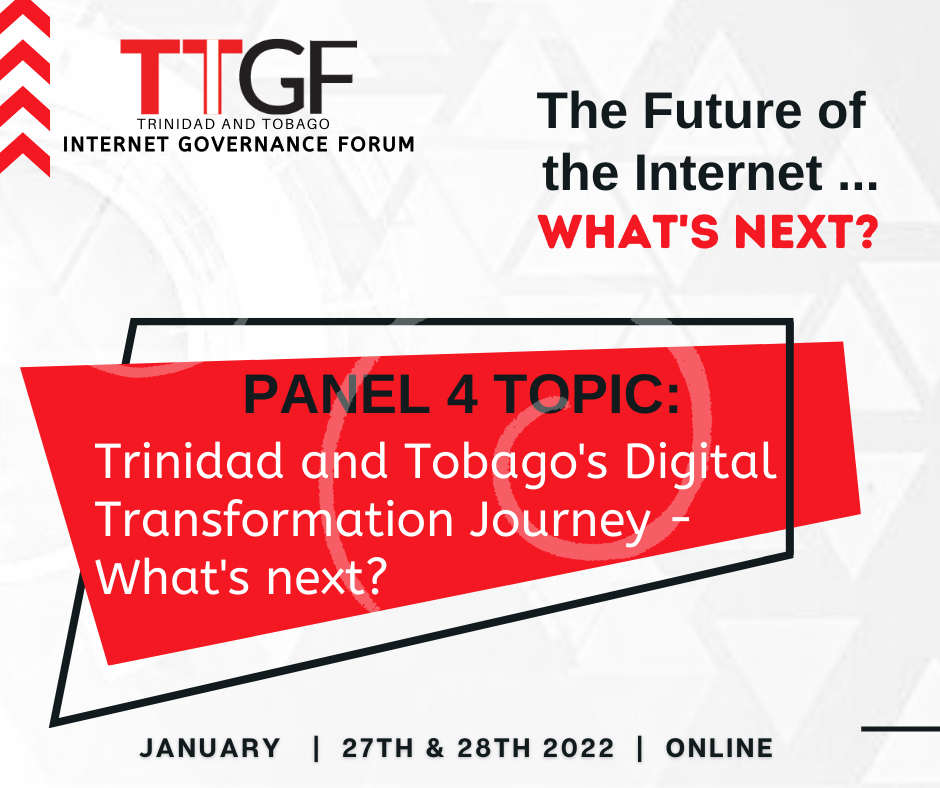 Trinidad and Tobago is at a crossroads in its digital transformation journey. With increasing pressures from all corners, there is an increasing push to move beyond rhetoric. The establishment makes promises, but have we been here before? The list of initiatives that have come and gone grows, while there is a view that the country is "stuck", lacking direction and momentum to move away from oil and gas.
While the Government attempts to digitize the public service, what is the role, position and status of the private sector, academia, technical community and civil society in this effort?
Are we ready to move from talk to action and to move beyond ad-hoc, reactive interventions to commit our support to a whole country digital transformation effort?