TTIGF 2023 Introductory Speakers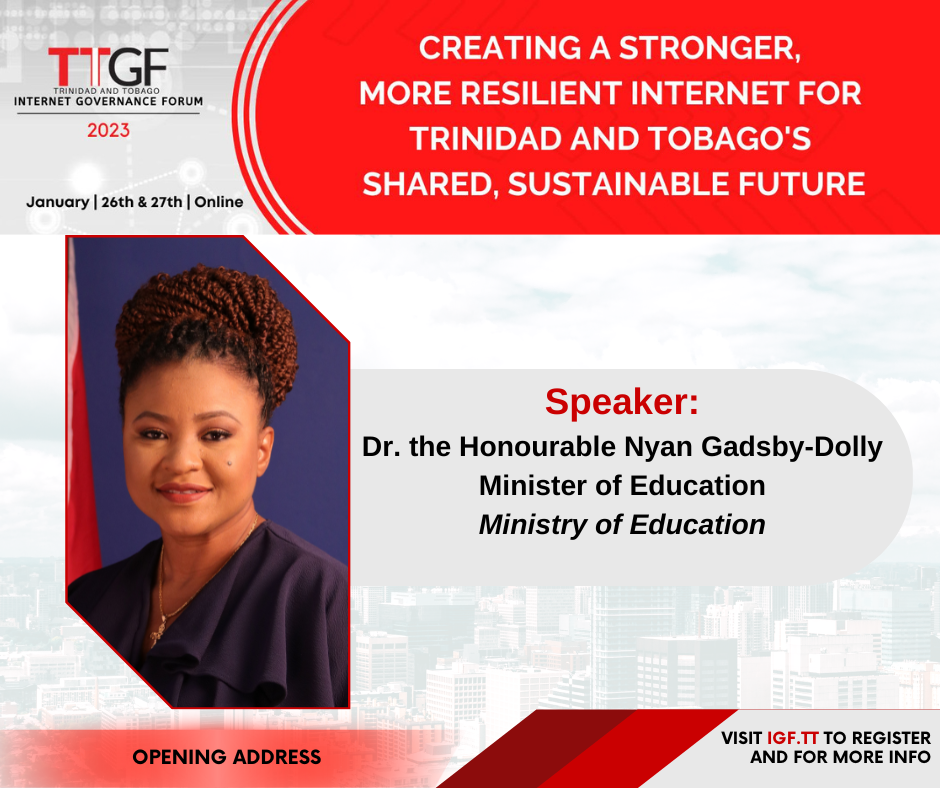 Dr. Nyan Gadsby-Dolly is the current Minister of Education and Member of Parliament for St. Ann's East.
Dr. Dolly is a graduate of the University of the West Indies, and a past lecturer with over eleven years of experience.
Her many experiences over the years have prepared her for a life of public service.
As a wife and mother of three, Dr. Dolly believes that discipline and commitment are the over-arching principles which lead to success.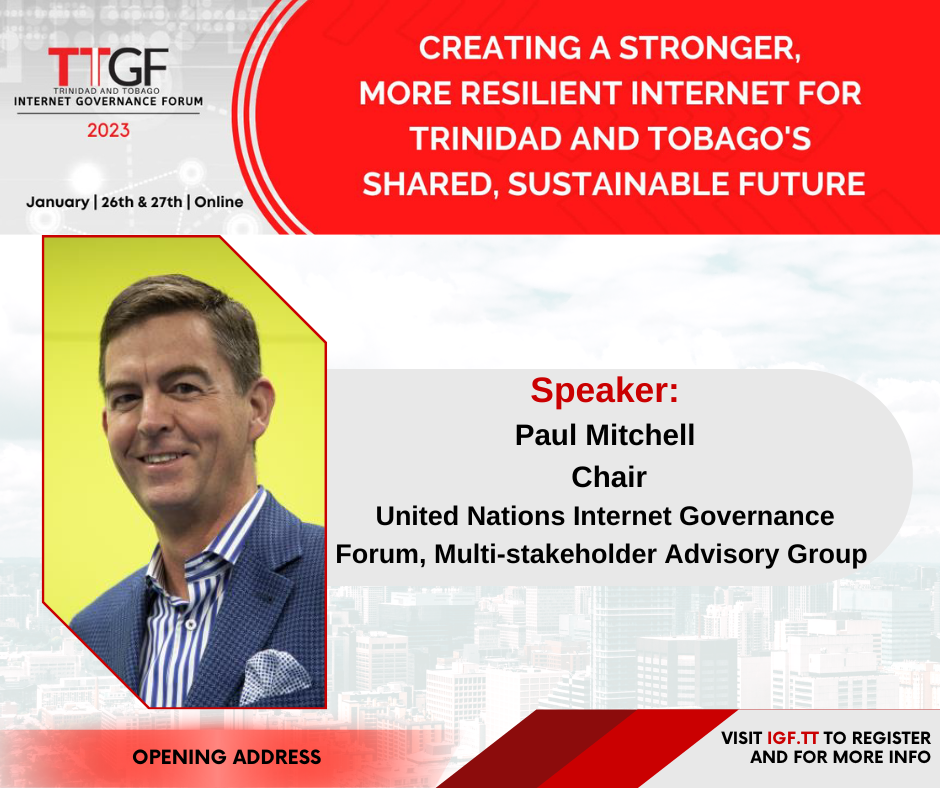 Paul Mitchell is the current Chair of the United Nations Internet Governance Forum, Multi-stakeholder Advisory Group
In nearly 30 years at Microsoft Paul held diverse roles spanning numerous products and technologies: digital programing tools including Microsoft's first C++ development system, the launch of MSN, Microsoft's digital television platforms including Mediaroom, numerous media standards, digital rights management systems for content protection, and wireless technologies.
He has strong skills in strategy, planning, policy development and diplomacy, and people management. He has led successful marketing, program management, and engineering teams – including global teams with staff spanning multiple time zones – in the UK, China, France, Finland, Singapore, and Switzerland.
Paul is a co-inventor on nineteen issued US patents related to wireless communications. He led the team that developed Microsoft's TV White Space trial programs with the goal of making Internet access possible for those that remain unconnected today.
Paul previously led Microsoft's work on Internet Governance, including working with the International Telecommunication Union, the Internet Governance Forum, the Internet and Jurisdiction Project, and ICANN on Internet policy issues since 2012, participating in numerous international conferences and associated preparatory work across all three sectors, and he served as a Commissioner on the ITU/UNESCO Broadband Commission for Sustainable Development for many years.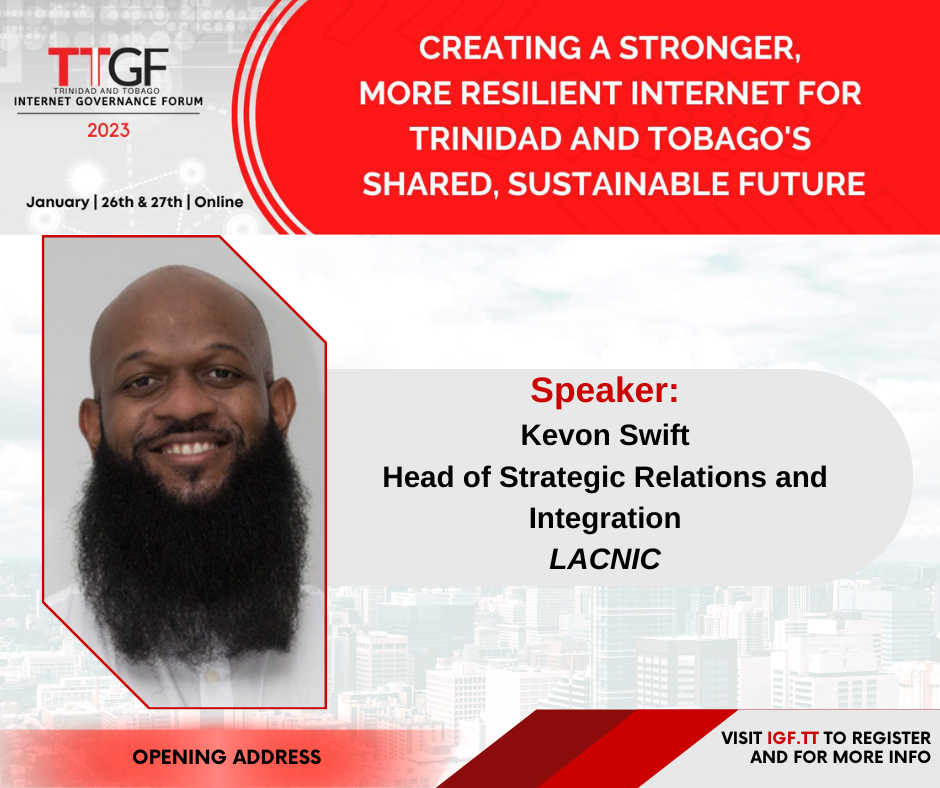 Kevon has accumulated considerable experience in global digital policy and stakeholder engagement, specialising in the areas of development and cybersecurity. He is the Head of Public Safety Affairs at the Latin American and Caribbean Internet Addresses Registry (LACNIC), where he spearheads strategic engagement with governments, regulators, law enforcement, the information security community, and other interested stakeholders on questions of cooperation for cybersecurity. He serves as LACNIC's liaison to the Number Resources Organization Public Safety Coordination Group (NRO-PSCG) whereby the five Regional Internet Registries monitor and evaluate global threats to Internet numbering resources on the one hand, and coordinate outreach efforts to global law enforcement and other concerned stakeholders on the other. Kevon contributes regularly to the Geneva Internet Platform's Digital Watch Observatory as a cybercrime Knowledge Fellow.
Kevon is also an Advisory Board Member to the Global Forum on Cyber Expertise (GFCE) – a platform that seeks to strengthen cyber capacity and expertise to address cybersecurity globally through international collaboration and cooperation.
Kevon holds an LLM in IT & Telecommunications Law, an MA in Contemporary Diplomacy & Internet Governance, and an MA in International Trade & Languages among other credentials.